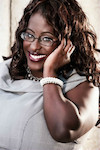 You have this great novel that has probably sold well and now you think it will be a good film. I know that writing a novel is no easy feat, but now it's time to adapt your baby into a screenplay. It may be difficult to some, but here are some easy tips that will help you.
First things first: Even though you may have written the book or may be hired to adapt a book, read the book twice before you start your process. Read it the first time for leisure and to get a good grasp on the main characters. The second time, start to take notes on the characters, how they look, their personality, and things that they say. Once you have done these steps, make a detailed list of each character that's most important to the story. If you have to, this is also the time to do some research about things you are unfamiliar with. Remember, although this is fiction, fiction has to be believable. If it's a biopic film, then it is imperative that it is believable. With movies, it has to look real and be believable, or your audience will realize it is not. When it comes to screenplays, it is a different ball game. The audience wants to see if the screenwriter can put on a great movie.
Second: Now that you have your outline and a structure for your screenplay, it's time to format it into your paradigm worksheet (See below about the paradigm sheet). When the worksheet is completed, it's time to start writing your screenplay. Keep in mind, that everything WILL NOT be added into your screenplay from the book. Some parts should be omitted, but the basic storyline is there with the characters.
Examples of Film Terminology: INT (Inside), EXT (Outside), ACTION (Action Scene), FADE IN (The beginning of your screenplay), FADE OUT (The ending of your screenplay), CUT TO (Camera goes to next scene)
The Paradigm: The Paradigm is a blue print of what your screenplay will look like.
Act I- Beginning
Act II- Middle
Act III-End
Act I- Unit of dramatic or comedic action
Act II- Unit of action that begins at the end of Plot Point I and extends through the end of Plot point II. (This portion of the script is approx. 50-60 pages).
Act II is about conflict and obstacles overcame. It's also a unit of dramatic action. Act II goes from the end of Plot point II. (Approx. Pg. 80-90 to the end of the screenplay.)
* Remember that resolution means solution.
Act I- Everything in Act I sets up your story.
A plot point is the story's progressive point.
Plot point I is the true beginning of your story. A plot point can be anything you want it to be as long as it moves the action forward.
Act II is the most difficult to write because it's the longest unit of action.
The function of Plot Point II is to serve the story progression.
For example, Plot point I, Plot point II can either be a decision, a line of dialogue, a scene or an action sequence-anything you want it to be.
Act III deals with the context of resolution other wise known as (the solution).
Remember that the average length of a film is 2 hours long, which makes the average screenplay between 90- 120 pages long.
I write my screenplays in Final Draft. I know some people who use Word, or a program called Celtx. . Final Draft is software that's used to write your screenplay.
Questions: Here are some questions to think about when filling out your paradigm sheet:
1. What is the solution to your story?
2. Does your character live or die, sink or fail, go on a trip or not?
These are some of the questions to be answered during the writing process of your screenplay.
IF YOU ARE SERIOUSLY INTERESTED IN WRITING YOUR SCREENPLAY YOU SHOULD:
1. Read as many scripts as you can that are your genre.
2. Watch every movie that you can afford in your genre.
3. Download screenplays for free: Simply Scripts.com or Dailyscripts.com.
Try this exercise: Before you express your story, know these things:
1. The Ending
2. The Beginning
3. Plot Point I
4. Plot Point II
These elements are the structural foundation of your screenplay. Once you know these four elements draw the paradigm. The exercise is designed to prepare you to structure your own idea so you can move into the next stage of your screenwriting process.
Okay, now that you have learned about the beginning stages, how research is important and the paradigm let's get busy!
AN EXAMPLE OF THE FIRST PAGE OF A SCREENPLAY
FADE IN:
SCENE HEADING: INT. HOUSE – DAY
ACTION: JORDAN, 18, brown eyes, wears a satin blue gown, sits at her vanity table putting on make-up for the prom. As she applies blush, she looks at the pictures of her and MIKE, blonde hair and blue eyes, as they kiss each other. CARLA, Jordan's mother, brown skin with brown eyes knocks on the door.
CHARACTER: CARLA
DIALOGUE: Jordan, Mike's here and he looks so cute in his tuxedo!
CHARACTER: JORDAN
DIALOGUE: Mom, I will be down in a few minutes, I have to finish my make-up.
Smiling from ear to ear, Carla has tears in her eyes.
If you found this post helpful, please use the Share buttons to help others.
Follow and Subscribe:
Twitter: @Krystol1 | Facebook: www.facebook.com/writingbykrystol
Blog: www.writingsbykrystol.com | LinkedIn: www.linkedin.com/KrystolDiggs
Bio: Krystol Diggs has been writing since the age of 15. Her debut novel Through Her Eyes was the jump-start of more to come from this author, and now screenwriter, and publisher. Krystol has received her Masters degree at Full Sail University with an MFA in Creative Writing. She has written four screenplays, two short films and a host of other books in the various genres of fiction, thrillers, erotica, young adult and drama which can be found on amazon.com. She has also written for magazines such as Raw Talent Magazine and Bougie Magazine, interned at IFashion Network as a writer and now is a reporter/journalist for CNN's Ireport section. Krystol is currently attending Walden University where she is studying for her PhD in Human Services.
---
Don't have a copy of Become A Successful Author? What are you waiting for?Become A Successful Author is used in the "How To Write That Novel" course at Chicago State because it covers everything from branding to writing to editing to formatting and uploading electronic and print books to marketing and so much more. Your time is money. Look at all the time, thus money, you'll save by ending your search for answers: Purchase Become A Successful Author for only $4.99 (eBook) or $8.99 (print) from: Amazon (US), Amazon (UK), Barnes & Noble