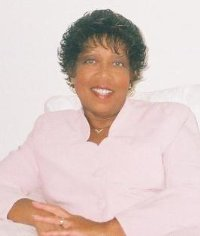 Deatri asked me to share about maximizing Twitter. I've heard a lot of authors admit that they don't use Twitter or, even if they have ventured into the Twitterverse, they don't tweet on a regular basis. Big mistake, in my opinion.
I know. You're already overwhelmed with social networking and you don't even want to think about adding another chore to your to-do list. But if you need to eliminate or avoid something, it shouldn't be Twitter. Why do I say this? Because the literary community on Twitter is different from every other social network. The authors and readers are supportive and committed. In the year or so that I've been active on Twitter, I've discovered several things that make the difference when marketing your books.
The secret of Twitter is reciprocation.  If you follow other authors, bloggers, reviewers and readers and RT (retweet) for them, they will do the same for you. This means that your tweets will go to all of their followers.
The next most important thing about Twitter is the use of hashtags, those words preceded by a # sign. When you send a tweet without hashtags, it only goes to your followers. When you add tags, they serve to attach your tweet to a specific following – people with an interest in a certain category like #romance, #mystery, #newrelease, etc., and these tags are followed by multiple thousands of people. Here's my personal list of popular tags for authors and books. I've separated them by category. It's best to mix and match the tags that apply to your book and not use more than three. Remember, the tags will take up some of your 140 characters unless you're using a Twitter management tool like Tweetdeck or Hootsuite, which I'll explain in a minute.
TWEETS OF INTEREST TO AUTHORS/WRITERS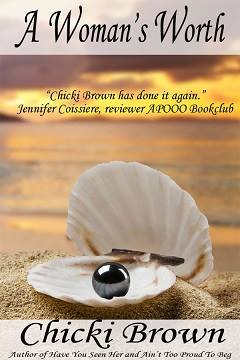 (interviews/craft/) –
#authorRT #Tweets4Authors @Writerlytweets @WritersRT @WritersRetweets
TO PROMOTE A BOOK –
#BYNR @promoteyourboo1 @free_book_promo @BookTweetTeam  @digitalbookend
TO PROMOTE AN INDIE BOOK –
@indtwt  @IHB6  @IndBk  @VoiceOfIndie @IndieBookTweet @IndieAuthorNews  @indiebookpromos  @IndieWriterSupp
FOR BOOK PROMOTION (GENERAL) –
@BooksandAuthor @A_Book_Shelf  @Writers_Cafe @Readers_Realm @AvidReadersCafe @GoodBooksBlog1 #lovetoread #bookworm #bookspotlight #WritersKaboodle
TO PROMOTE A ROMANCE –
@romanticpicks @ROMANCEONLY @ReadingRomance @RomanceinColor  @storiesoromance @allromance @JUSTConRom  @RmTwts
TO PROMOTE A NOOK BOOK –
@bnbuzz @nookbn @nookboards
TO PROMOTE A KINDLE BOOK –
@Kindle_India  @kindle_ch  @GoodKindles @kindle_promo @KindlePromotion @IndieKindle  @MadKindlePromos  @AmazonBookPromo
TO TWEET ABOUT SOMETHING OF INTEREST TO INDIE AUTHORS (not book promo) –
@IndieAuthorLand @IndAuthorSucess @IndieExchange @IndieAuthorAnon @IndieWriteNet @indiepubnews @IndiesUnite
TO PROMOTE A CHRISTIAN/INSPIRATIONAL BOOK –
@CEBTAuthors  @Christian_Reads
The other secrets of Twitter are the way you format your tweets and the frequency at which you post a tweet and the time of day. Formatting is simple. You want to get your point across using the least amount of characters possible. Always put your book title in all CAPS so it doesn't get lost among the other characters. Abbreviate whenever possible, but never abbreviate words in the book's title. You want people to be able to look up the book online without a problem. It's not necessary to shorten the buy link to your book, because Tweetdeck or Hootsuite will automatically do it for you. Here's an example of three tweets I might post in a day for my new release:
Love is the greatest healer. A WOMAN'S WORTH http://www.amazon.com/dp/B00EUH6M3S @JUSTConRom @RmTwts @digitalbookend #BYNR @indtwt @IHB6
Marc is helping Gianne to heal her body. Why won't she let him heal her soul? A WOMAN'S WORTH http://www.amazon.com/dp/B00EUH6M3S @IndBk @MadKindlePromos
Why would Gianne Marvray move to Vegas 2 B with a man she barely knows? A WOMAN'S WORTH http://bit.ly/1dTlshd @bnbuzz @nookbn @nookboards
As far as frequency and time, it's most effective to tweet three times a day. The optimum times are: mornings between 8 and 9 AM (after people get to work and get settled in front of their computers. LOL!) Midday between 12 Noon and 2 PM and evening between 5 and 8 PM).
That might sound like a lot, but there are ways you can type all of your tweets at once and schedule them to run hours, days, weeks or even months in advance. This is done by using one of the Twitter management tools like Tweetdeck or Hootsuite. They are both free to download, and they will make tweeting a whole lot easier. I never use Twitter.com anymore. It doesn't do everything you need it to do.
My last suggestion to maximize your Twitter reach, if you have a blog, is to join Triberr.com and sign up to be part of one or more tribes. Triberr was created solely as a way to increase your reach on social networks. The main tribe I belong to has a reach of 151,000 (the combined Twitter following of all the tribemates.) Every time you post a new entry, the link goes directly to Triberr and all of your tribemates will retweet it for you. Retweeting on Triberr requires no typing. You merely click. It takes twenty minutes tops.
I hope this wasn't too confusing. I encourage you to take use of Twitter to promote your books. It's fantastic!
Dee here: I hope you SHARE THIS ARTICLE with all of your author friends. I know I'm not the only one with Twitter issues and Chicki has made it so easy for us. Don't be stingy, SHARE SHARE SHARE.
---
Don't have a copy of Become A Successful Author? What are you waiting for?Become A Successful Author is used in the "How To Write That Novel" course at Chicago State because it covers everything from branding to writing to editing to formatting and uploading electronic and print books to marketing and so much more. Your time is money. Look at all the time, thus money, you'll save by ending your search for answers: Purchase Become A Successful Author for only $4.99 (eBook) or$9.99(print) from: Amazon (US), Amazon (UK), Barnes & Noble