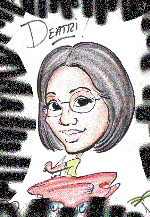 One day when I was surfing Facebook, I saw an image of what had to be the worst cover ever. The caption beneath it said: Just because you own Photoshop doesn't make you a cover designer. Harsh, but I find myself thinking the same thing from time to time.
Your cover is a visual representation of the content of your title that draws readers and makes them want to learn more about your book. Think of it as a visual book blurb. Now let's get back to that harsh statement about Photoshop, or any other image editing software. Not everyone is artistic. And that's okay. Not everyone has the technical acumen to utilize image editing software properly. And that's okay. If you don't have the vision and the ability, then put money away and hire a cover designer.
Whether you create your own cover or hire someone, you should understand the whys behind cover design.
What main genre is your title? Does the concept you want fit the genre? I hired a designer for a suspense cover. The concepts she showed me looked like horror, so I passed.
What is the tone of your title? Your cover sets reader expectations of what's inside. For example, if you write a novel that has a serious tone, you wouldn't want to use a humorous or playful cover. If you wrote a book that is a sweet romance (no sex scenes shown), you wouldn't want to place a highly erotic cover.
Has some version of your cover been done a thousand times before? Go to Amazon and do a search on your genre that traditional publishers released. Learn the look and feel for your genre, but do your twist on it.
Do you know what the most important element of your cover is? The name you write under. It's the one item that will remain the same. Initially, your name on the cover doesn't have to be as large, because people are going to be drawn to the artwork more than you (after all, they don't know how fabulous you are yet).  You'll draw them in with your fabulous cover, then they'll read and love your work so much that they'll spread the word. As your popularity grows, ensure the size of your name grows. Eventually, people will be purchasing your title just because it has your name on it because they know what is inside will be just as good as the last book they purchased by you.
Artwork on the cover can be tricky. Many authors/publishing houses use stock photos. There is absolutely nothing wrong with stock images. I use them myself. But down side with them is unless you purchase exclusivity of the photo, others can also purchase and use it.
There are other options.
You can use non-populated covers (covers without people on them). This makes the pool of stock images used larger.
Contact a photographer and pay for a photo shoot. Don't forget to check out your local colleges and continuing education classes for photographers and possible models. Don't forget to get releases and if you want exclusive rights, be sure to have that in your contract with the photographer.
Pay for exclusivity from stock photo companies.
Below are a few of the covers I've designed. Please note. I am not a cover designer and am not looking to design covers for anyone. I'm showing these as examples of covers of various genres and tones. Some are populated. Others not. Some have multiple elements that had to be manipulated. Others a singe photo with fancy font.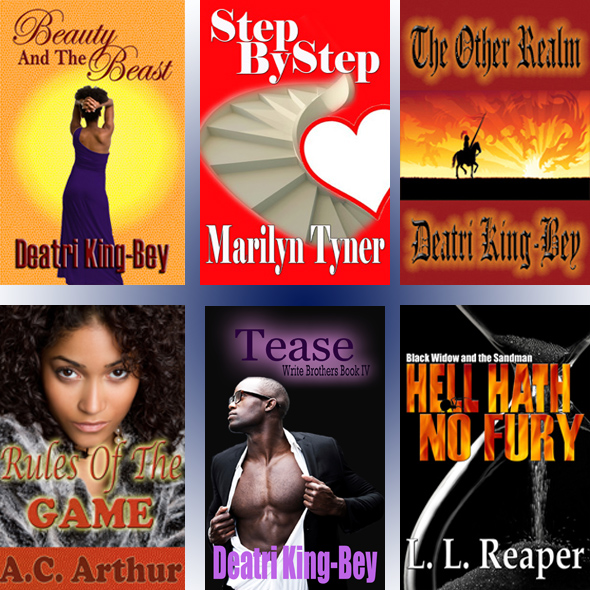 What information do you give a cover designer?
Genre and back cover blurb
A description of the characters (if using populated cover)
Cover concept (if you have one)
Key themes of the book
Colors you do not want
Colors you'd like if they look right
It's important to remember that a cover artist is an artist. It's best to give them general concepts then allow them to be creative. Hopefully, they'll make something better than you imagined.
Before you hire a cover artist, be sure to document:
Timeline of the project
How many different cover samples they will allow you to choose from and that a font change does not constitute a different sample
How many updates they will allow on the design you choose
Cost and payment options
Exclusivity
The size(s) of the final cover image(s) they'll be giving you
If they will be giving you the editable file and the cost (if they charge).
If you want to design your own covers, be sure to learn how to use the software and study covers. When I design a cover, I usually have three concepts that I show readers of the genre. I let them give feedback, then I go back to the drawing board.
Now do me a favor and say NO to sucky covers.
If you found this post helpful, please use the Share buttons to spread the word about it.
---
Don't have a copy of Become A Successful Author? What are you waiting for?Become A Successful Author is used in the "How To Write That Novel" course at Chicago State because it covers everything from branding to writing to editing to formatting and uploading electronic and print books to marketing and so much more. Your time is money. Look at all the time, thus money, you'll save by ending your search for answers: Purchase Become A Successful Author for only $4.99 (eBook) or$9.99(print) from: Amazon (US), Amazon (UK), Barnes & Noble